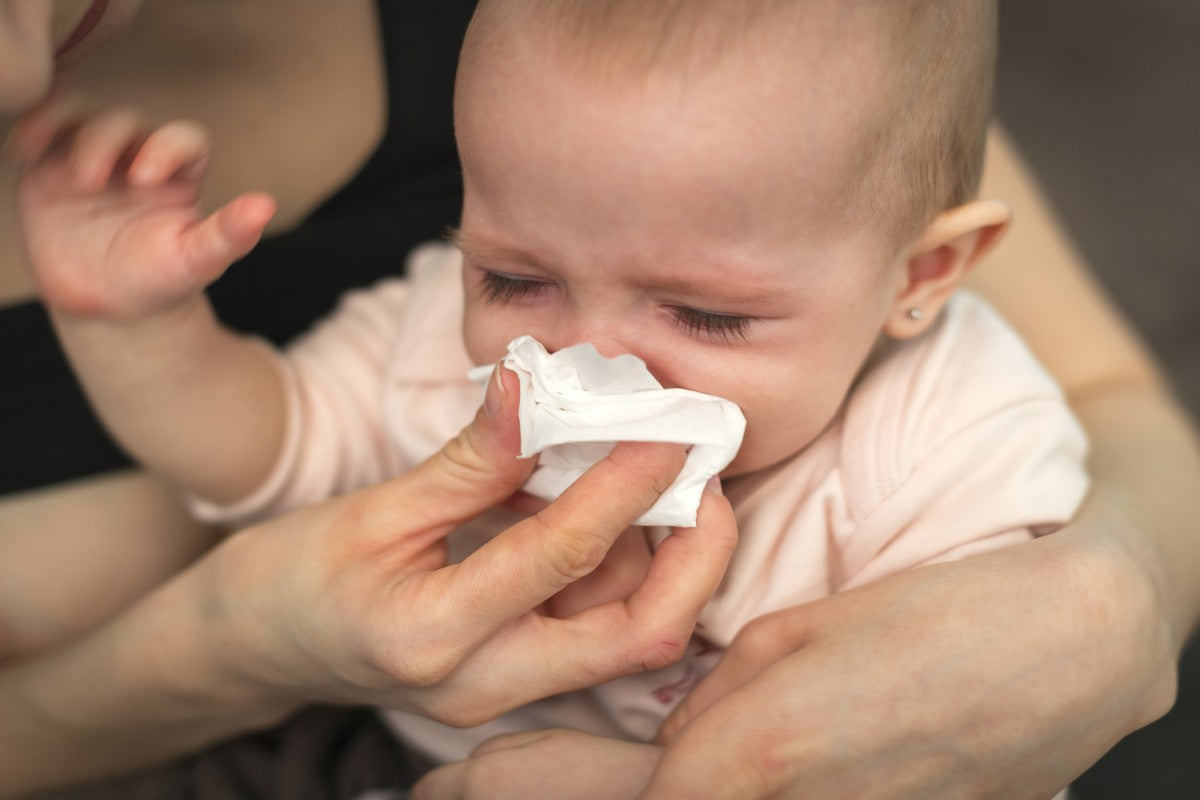 The winter season can be a particularly dangerous time for babies and young children, as they are more vulnerable to catching the flu. To keep them safe and healthy, taking the right precautions during winter is essential.
From proper hygiene to getting the flu vaccine, there are some simple steps you can take to help keep your little one safe and healthy this winter.
Get A Flu Vaccine
One of the best ways to protect your baby from the flu is to ensure that everyone in the family, including the baby, gets a flu vaccine every year. The flu vaccine helps to reduce the chance of catching a strain of the flu by up to 70%.
Practice Good Hygiene
Another way to protect your baby from the flu is to practice good hygiene. Make sure to regularly wash your hands before and after handling your baby, and to avoid close contact with anyone who is sick.
Don't forget to sanitize any toys or areas where your infant might come in contact with the disinfectant spray.
Keep Your Baby Away From Crowds
It is also important to keep your baby away from large crowds and enclosed spaces, as these are more likely to contain people carrying the flu virus. Try to stay home when possible.
If you must take your baby out in public, stay away from areas where there are a lot of people, such as malls and public transportation.
Make sure to always bring extra tissues and hand sanitizer with you when you're outside with your little one.
Make Sure Baby is Getting Enough Sleep
Make sure your baby is getting enough sleep during the winter months. This will help keep their immune system strong, which can help protect them from catching the flu easily.
Feed Them Healthy Foods
Eating healthy foods can help boost your baby's immune system. Make sure they're getting plenty of fruits, vegetables, and healthy proteins.
Dress Appropriately
When you're outside with your baby, be sure to dress them appropriately for the weather. Make sure they're wearing multiple layers of clothing and a hat and gloves if necessary.
Make sure that your baby is still warm every few minutes if you're going to be out in the cold for an extended period of time.
Use Baby Wipes
Baby wipes are a simple and effective way to keep your baby's skin clean and soft. The baby wipes gently help to trap dirt and bacteria, while also providing a gentle moisturizing effect.
The wipes are safe and effective in winter for daily use on your baby's skin and can help to keep the skin free from infection.
By following these steps, you can help reduce the risk of your baby catching the flu this winter. However, if your baby does catch the flu, make sure to seek medical attention as soon as possible.
Shopping for baby products from the Mothercare online store this winter is a great way to make sure you have everything you need for your little one. With our wide selection of products, you can find all the essentials to keep your baby safe and comfortable.
And with our convenient delivery options, you can get your baby's products delivered right to your door. So this winter, shop online with Mothercare Pakistan and make sure your baby has everything they need.